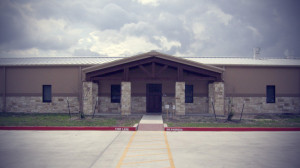 The Women's Crisis Center assists victims of family violence and sexual assault, including men, women and children. To determine eligibility, the individual must complete a telephone screening process with an advocate at the crisis hotline at 361.573.4357 or 1.800.870.0368. The hotline is answered 24 hours a day, seven days a week, 365 days a year. If you are in need of transportation to the Women's Crisis Center, staff may be able to assist with arrangements. Ask the hotline staff for more information.
If someone you know needs assistance and cannot call on their own because of safety concerns, please call the crisis hotline for them. Advocates on staff can give you the information you need to pass on to the individual in danger. Please notify staff with as much information as possible in order for our trained staff to best assist you and the victim.
If you are interested in volunteering your time to assist with the day to day tasks of running the Women's Crisis Center, please download and print a Volunteer Application from the "Get Involved" tab. Some of the tasks may include sorting and organizing donations, answering phones, assisting new clients with an orientation of the facility, monitoring the kids' playroom, cooking a meal or transporting a client to a medical or legal appointment. We would love to have you join our team and can work around your schedule. Because of the nature of the work we do and the individuals and families we serve, there will be background checks, drug screenings and specific training for each volunteer.
If you are seeking assistance outside of our area, a listing of the family violence shelters in the state of Texas can be found here.
If you are a survivor of family violence and are looking for more information, visit the Texas Council on Family Violence website.
Find facts and statistics about family violence in our state by visiting the Texas Council on Family Violence.
The Women's Crisis Center provides all clients with many of their basic needs. The following is a list of all items that are constantly needed as donations in order to keep our operating costs minimal:
| | | | | |
| --- | --- | --- | --- | --- |
| Body Soap | Shampoo | Conditioner | Toothbrushes | Toothpaste |
| Diapers (all sizes) | Baby Wipes | Baby Soap | Baby Shampoo | Brushes/Combs |
| Hair Products | Deodorant | Hand Soap | Liquid Dish Soap | Dishwasher Detergent |
| Laundry Detergent | Socks (all sizes) | Under Clothes (all sizes) | Bath Towels | Hand Towels |
| Kitchen Towels | Twin Sheets | Full Sheets | Pillows | Plastic Laundry Baskets |
| Lotion | Contact Solution | Lice Treatment Kits | Hand Sanitizer | Lysol Spray |
| Bathroom Cleaner | Transit Tickets | Batteries (all sizes) | Feminine Products | Baby Stroller/Car Seats |
Donation items can be delivered to the Mid-Coast Thrift and Gift Store located at 3406 Sam Houston Dr. in Victoria, Texas Monday through Friday between 10:00 a.m. – 5:00 p.m.