The 2017 Victoria Mah Jongg Registration Form is available HERE!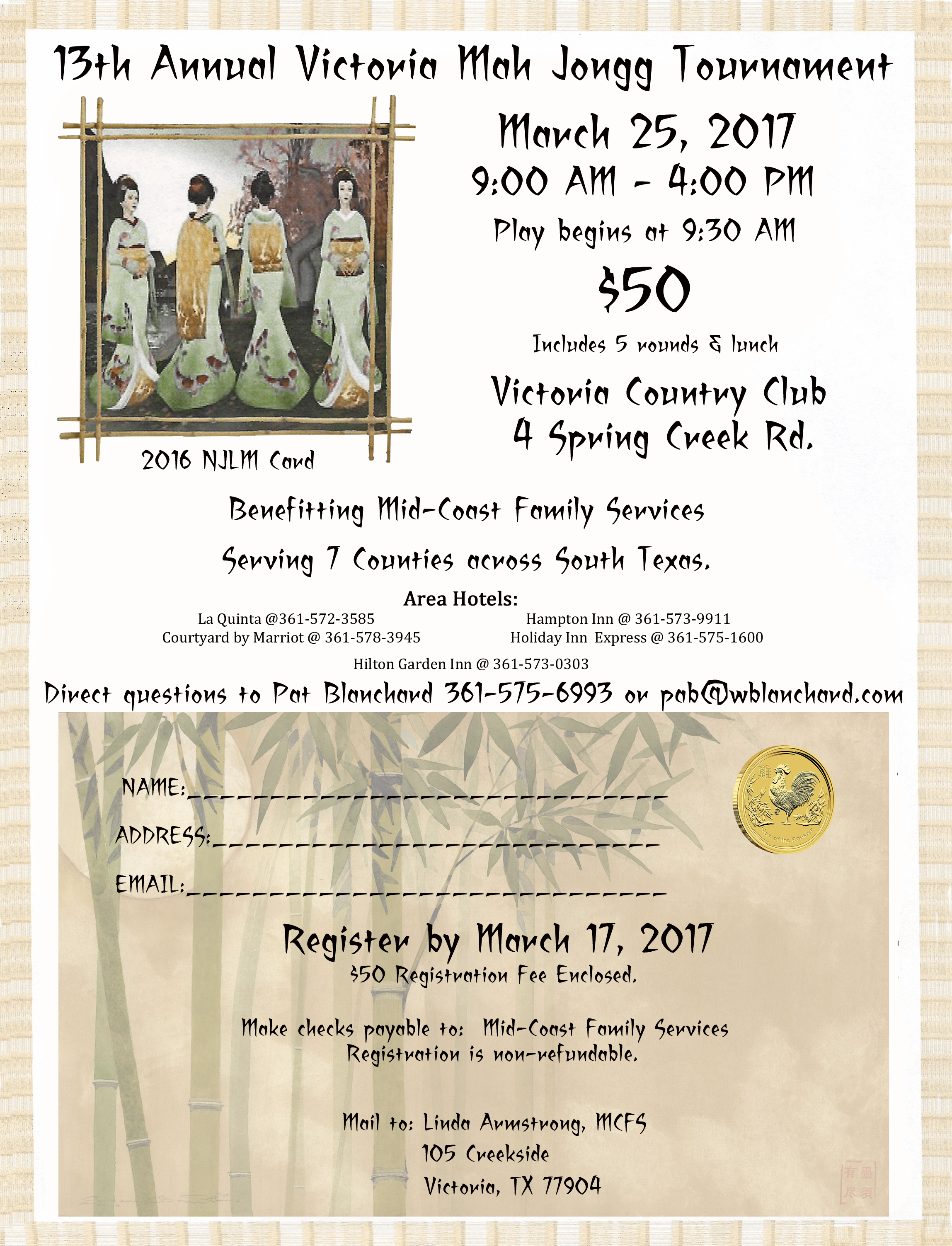 Mid-Coast Family Services welcomes your cash or non-cash donation. While many of our programs rely on state or federal funding, we also have many needs that cannot be met by this type of funding. There are many worthy programs that are in need of your cash or non-cash donations, such as the Women's Crisis Center, Thrift and Gift Store, Capital Campaign, Youth Summer Day Camp, etc.
If you desire to make a cash donation to Mid-Coast Family Services, simply click the "Donate Now" button on the top-right side of the screen. Visa and MasterCard credit cards, along with both virtual personal and business checks are acceptable.
If you are unable to make a cash donation, there are a number of other ways that you can support our mission. Here is a list of ways that you can support us:
While we cannot offer tax deduction information of your particular donation, below is a guide to tax deductions and your donations:
If you have any questions about the number of ways that you can support us, please contact our main office, at 361-575-7842 or gstafford@midcoastfamily.org