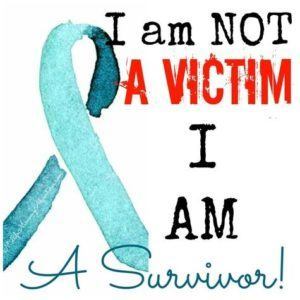 Sexual Assault
Survivors of sexual assault and abuse often feel frightened, confused, and alone. Mid-Coast Family Services provides a variety of resources to help lessen the effects of trauma and help survivors regain a sense of safety. If you've experienced a sexual assault, we're glad you've found our page.
Adults can choose to receive medical attention and/or counseling without involving law enforcement. Sexual trauma can have lasting effects, so counseling is available to survivors no matter how long ago the assault or abuse happened. All services listed below are free and confidential.
If you are an adult survivor of stranger or non-stranger sexual assault, Mid-Coast Family Services is equipped with a 24-Hour Crisis Hotline at (361) 573-HELP (4357) or (800) 870-0368 to help.  No appointment necessary for immediate face-to-face crisis intervention and advocacy services Mon-Fri, 8am-5pm at our main office:  2010 N Navarro Suite A, Victoria, TX 77901.
We have Advocates available to assist individuals who are deaf and/or hearing impaired. Our 24-Hour Hotline is a Relay Texas friendly number by dialing 7-1-1 prior to placing your call if needed. Survivors may email for assistance to crisis@midcoastfamily.org and will be responded to quickly.  For immediate assistance via text, click the Start Webchat Now button above.
---
We provide 24 hour hotline, crisis intervention, advocacy, and accompaniment to adult and child survivors of stranger and non-stranger sexual assault.
---
Services
24 Hour Hotline
(361) 573-HELP (4357) or (800) 870-0368 Answered 24 hours a day, seven days a week by a trained Sexual Assault Program staff member. We are equipped to respond to callers who are deaf, hearing impaired or with limited English proficiency. All calls are confidential.  You may also email crisis@midcoastfamily.org for a quick reply.
Crisis Intervention
This immediate, supportive response is provided to reduce acute distress, begin stabilization, and assist in determining the next steps for a survivor of sexual violence. Crisis Intervention is available during normal business hours on a walk-in basis or 24 hours/day, 7 days/week through the hotline.
Public Education
We provide workshops, speaking engagements, and distribution of printed materials designed to increase knowledge of the dynamics of sexual violence, its causes and consequences, and of services available through the sexual assault program. All of our programs are culturally and developmentally appropriate to the audience present. To schedule a program contact us at 361-573-4357.
Advocacy
Advocacy is providing assistance on behalf of a survivor of sexual violence with third parties. These could be schools, employers, law enforcement agencies, housing authorities, health care providers, prosecutor offices, Crime Victim's Compensation (CVC), and more. Staff work to orient survivors of sexual violence to their constitutional and statutory rights and assist survivors in securing those rights. Advocacy is available during regular business hours on a walk-in or appointment basis.
Accompaniments
Our trained staff are available to accompany survivors of sexual assault to hospitals, law enforcement offices, prosecutors' offices, and court. This means in-person support, assistance and provision of information about crime victim rights during interaction with each of these arenas. Hospital accompaniments for medical forensic exams are available 24 hours/day, 7 days/week.
Support Group
Topics include: domestic violence, sexual assault, self-care, and others.  For more information call 361-573-HELP (4357)
Emergency Shelter
Mid-Coast Family Services provides emergency shelter for victims who are still at risk. A full array of confidential services are provided in our shelter free of charge. Call the hotline at (361) 573-HELP (4357) or (800) 870-0368 if you need assistance.
---
Press Release
On March 30th 2016, Mid-Coast Family Services (MCFS) received notification that they have been recognized by the Texas Office of the Attorney General as a Certified Sexual Assault Training Program (SATP). The Certification is valid for two years and is eligible for extension while all relevant requirements are met.
To be considered as an SATP, an agency must be a recipient of funding from the Office of the Attorney General, and operate an extensive training program for sexual assault advocates. These advocates can be employees working in the field or volunteers from the community. The training program has a multitude of minimum standards, all of which Mid-Coast has achieved and surpassed.
After launching the program in 2012, services to aid victims of sexual assault boomed and staff worked diligently to acquire the recognition from the state. Minimum services added to MCFS programs include a 24-hour crisis hotline, crisis intervention, public education, victim advocacy, and victim accompaniment to hospitals, law enforcement, and court.
The mission of Mid-Coast Family Services is to empower children, individuals, and families to live a life free from family violence, homelessness, sexual assault, and substance abuse.